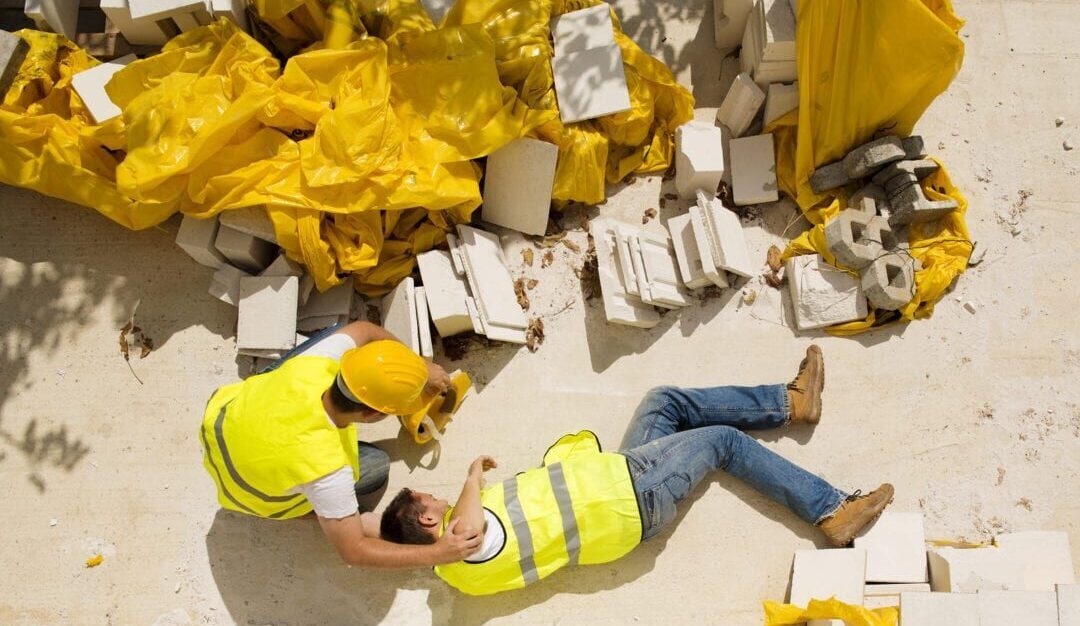 Construction Accidents in RI: From A Personal Injury Lawyer
Construction workers have one of the most demanding jobs in the country, and one of the most dangerous. Despite making up only 6% of the American workforce, construction accidents account for 20% of workplace deaths. Rates for non-fatal injuries are equally high, with around 1 in 5 construction workers facing an injury in their lifetime. The worst part is, many of these injuries are entirely avoidable.
If you've suffered an injury due to negligence or improper safety protocol, you might have a personal injury case on your hands. Read on to learn how a construction accident attorney can help you receive the funds you need after a construction accident.
Common causes of construction accidents: construction site accident examples
There were nearly 80,000 non-fatal construction injuries reported in 2017, many of which were due to improper safety measures. According to the OHSA, the most common safety standards violated on the worksite in 2020 were:
Fall Protection, construction
Hazard Communication Standard, general industry
Respiratory Protection, general industry
Improper scaffolding, general requirements, construction
Ladders, construction
Control of Hazardous Energy (lockout/tagout)
Powered Industrial Trucks, general industry1
Fall Protection–Training Requirements
Eye and Face Protection
Machinery and Machine Guarding, general requirements
Common injuries from construction accidents
Accidents on construction sites can lead to life-changing injuries. Some of the most common construction injuries include:
Scaffold injuries or other trip and fall related injuries
Concussions or TBIs like Construction Head injury
Hand Issues – Construction Hand injuries
Construction Back injuries
Construction Eye injuries
Sprains and broken bones
Because of your construction injury, you might be unable to resume your old job, leading to financial hardship as you struggle to pay your medical bills and other expenses. There's also the emotional side of things to consider. You might suffer from PTSD because of the accident, requiring plenty of time and therapy to heal.
With so much to deal with in the wake of an accident, the last thing you want to worry about is where your next check is coming from. Fortunately, there are a few different ways you can obtain compensation.
How do I get compensation after an accident? Worker's comp vs personal injury lawsuits
The most common method of obtaining compensation after a construction accident is through RI worker's compensation claims. Worker's compensation, or worker's comp, is a form of no-fault insurance that employers use to compensate employees for any work-related injuries or illnesses. Worker's compensation is federally mandated, so all Rhode Island construction employers must have policies available for their employees, with a few exceptions.
A typical worker's comp policy will cover medical bills from the accident, and potentially your lost wages from time off work. However, it's important to note that RI workers compensation also protects employers from liability in lawsuits. When you file a worker's comp claim, you may be forfeiting your right to file a personal injury claim against your employer later.
How do I obtain worker's compensation?
First thing's first, after you've visited a doctor for a thorough assessment of your injuries, you'll need to report the injury to your employer. Report exactly what happened, including where, how, and when in a written statement. You'll also want to keep track of your medical bills, since the insurance company will want a copy of them.
Remember when negotiating with an insurance company, the insurance company's main goal is to minimize its loss as much as possible. They might try to intimidate you into accepting a settlement that's far smaller than what your injuries warrant, but don't fall for intimidation tactics. Having a PI lawyer on your side during the negotiation process can help you achieve greater results since an experienced legal team knows all the ins and outs of insurance law.
Worker's compensation vs personal injury lawsuits
Construction workers are often led to believe that they can only receive compensation through their employer's worker's comp policy. However, it can be possible to obtain more through a personal injury lawsuit.
Worker's comp typically doesn't account for emotional damages or pain and suffering. If you've suffered from an injury with heavy emotional trauma, it might be in your best interest to forego the insurance negotiation process and file a personal injury claim directly against your employer. However, while personal injury lawsuits can lead to bigger financial payouts, they're also much riskier. If the court doesn't rule in your favor, you run the risk of walking away from your accident with nothing.
Before making any concrete decisions, contact a personal injury lawyer to review your case. They can advise you on the best course of action for your unique situation and help you get the most out of your claim.
Who can be held responsible for construction accidents?
Liability for a construction accident varies widely depending on circumstances. Some of the people who might be found responsible for a worksite injury include:
The construction company
Another construction worker
The project architect
Contractor or subcontractors
The project engineer
The property owner
The city or a government agency
Rhode Island operates under a system of "pure comparative negligence". This means that multiple parties can be held at fault for accidents or injuries, and makes it possible to obtain compensation even when you're partially at fault for your injuries. For example, if you have 100,000 in medical bills and the court determines that your employer is 70% at fault for your injury, they would then be obligated to pay $70,000.
What is the statute of limitations for personal injury claims in Rhode Island?
Rhode Island is 3 years after the date of the accident–no exceptions. The clock starts ticking the moment after the date of the incident so time is of the essence if you want to file a personal injury case rather than collecting your worker's comp policy.
Who are the best construction accident lawyers in Providence RI?
If you've suffered an injury on a construction site, Petrarca Law can help you get the compensation you deserve. As expert attorneys with over 40 years of combined experience, we know the law inside and out. We know all the ins and outs of negotiating with insurance companies, and we don't back down in the face of adversity. We can also stand up for your rights in the courtroom, helping you negotiate a personal injury settlement that gets you the funds you need for emotional pain and suffering.
If you need an aggressive presence in your corner, you won't find a better construction accident law firm in Rhode Island. Contact a Rhode Island Personal Injury Lawyer today for a free consultation.