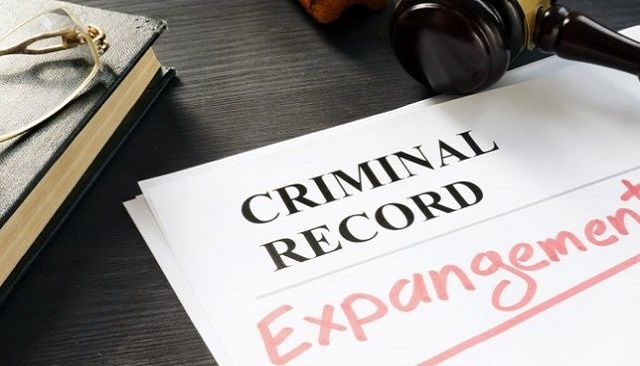 How to Expunge a Criminal Record in Rhode Island
Need help passing a Rhode Island criminal background check or help with RI expungement law? Let Rhode Island's best legal team assist you in navigating Rhode Island expungement laws. 
Arrest records are public information. Anyone can see them at any time, including landlords, banks, and potential employers. Non conviction or "not guilty" trial verdicts are still enough to fail a background check.  
Thankfully, Rhode Island has some of the most liberal expungement laws in the nation. Many criminal charges and arrest records are eligible for expungement after a certain amount of time. This can allow you to leave your past behind you, where it belongs, and create a brighter future. Here's what you need to know about Rhode Island expungement laws. 
What shows up on a Rhode Island criminal record?
According to Rhode Island law, any case that you have been arrested or charged for will show up on a criminal record, including:
Cases that resulted in a conviction or probation

Cases that resulted in dismissals (48A), no true bill, no information, or a finding of not guilty

Arrests on warrants for failure to appear for court
Rhode Island criminal records are public information. You can obtain a physical copy of a criminal record at the Bureau of Criminal Identification in Cranston. To view criminal records in RI and other case information online, visit the RI Judiciary public portal. 
What does "expunged" mean? What's the difference between expungement and sealing a record
Expungement refers to the removal of arrest or criminal records from a person's record. Once expunged, the court treats it as though it never happened. This can effectively remove it from federal, state, and public records. 
In some cases, for instance, you can also have your record sealed. Sealing a record generally applies to cases that resulted in a dismissal, no true bill, no information, or a finding of not guilty.
What's the difference between an expungement in Rhode Island and a pardon?
Expungements effectively erase the record of a crime from the Rhode Island public record database. Pardons acknowledge the existence of a crime, but offer "forgiveness" to the offender. Additionally, pardons are often a highly politicized process, while expungements are a purely clerical matter. If your ultimate goal is to remove the presence of a crime from your record, expungement is likely your best option. 
How do I get an expungement in Rhode Island?
In the United States, expungement takes place in state courts. This leaves expungements up to the discretion of individual state laws. Below is information on the most important Rhode Island expungement laws. 
Expungement for misdemeanors
If you were charged with a misdemeanor as a "first-time offender", it's possible to have the charge expunged from your record. To qualify, 5 years must have passed since serving your sentence or probation without reoffending. 
As of September of 2017, it's also possible for individuals with multiple misdemeanors to file for expungement. You can petition to expunge between 2 and 6 convictions after 10 years have passed and you have remained arrest-free. There are certain exceptions, however. Those with Domestic violence or DUI convictions are ineligible for expungement. As well as those with felony records. 
Rhode Island expungement of not guilty findings
In Rhode Island, if you were charged with a crime but found "not guilty" at trial, you can usually have the arrest record expunged. However, if your "not guilty" verdict relates to a charge that cannot be expunged, like a felony charge, then the arrest record must remain in place. 
Expungement of decriminalized activity
Committing a past crime that has since been decriminalized allows you to have the charge expunged from your record. Current decriminalized charges include 1st and 2nd offense driving on a suspended license and Marijuana possession of small amounts. 
Rhode Island's expungement law went into effect in 2016. The number of decriminalized charges available for expungement will likely expand as legislation continues to evolve. Consult with an expert Rhode Island Attorney to get an up-to-date explanation of the current laws and procedure. 
Expungement of felony arrest records
Under Rhode Island law, you cannot have felony convictions, suspended sentences, fines, or probations expunged if you have another one on your criminal record. However, it's possible to expunge felony arrest records that resulted in suspended sentences, probations, or fines expunged. To qualify, you must meet the following criteria:
You must be a first-time offender (You have no other felony convictions on your record.)

The felony was non-violent in nature.

At least 10 years have passed since your sentence or probation, and you have remained arrest-free. 
Are violent crimes eligible for expungement?
No. While Rhode Island is forgiving in terms of non-violent offenses, violent crimes have a zero-tolerance policy for expungement. Violent offenses ineligible for sealing or expungement include:
Assault

Burglary, theft, or robbery

Arson

Kidnapping 

Murder or manslaughter

Sexual assault
How do I get a charge expunged from my criminal record?
First, you'll need to verify that you meet the criteria for having an arrest record or conviction expunged. If you're unsure about your status, consult RI's best attorney to review your case and advise you on your best course of action. 
Secondly, once you've verified that you are eligible for an expungement, you may file a motion at the courthouse where the charges were brought against you. You can find the necessary expungement forms on the RI Courts website. 
Finally, the judge will need to find that you are of "sound moral character" and "successfully rehabilitated". Even if you meet all the technical criteria for an expungement, a judge still has the ability to deny your request at their discretion. To obtain a successful expungement, it's imperative that you make the best impression possible on the court. This is where having a Rhode Island attorney on your side can come in handy. 
Who are the best RI expungement lawyers in Providence?
If you need help expunging a charge from your criminal record, contact Petrarca Law for help. We'll thoroughly review your case, determine if you're eligible for expungement, and help you navigate every step of the legal process. You'll have a dedicated team in your corner every step of the way. We'll fight tirelessly to help get the justice you deserve. Contact our office for a free consultation.