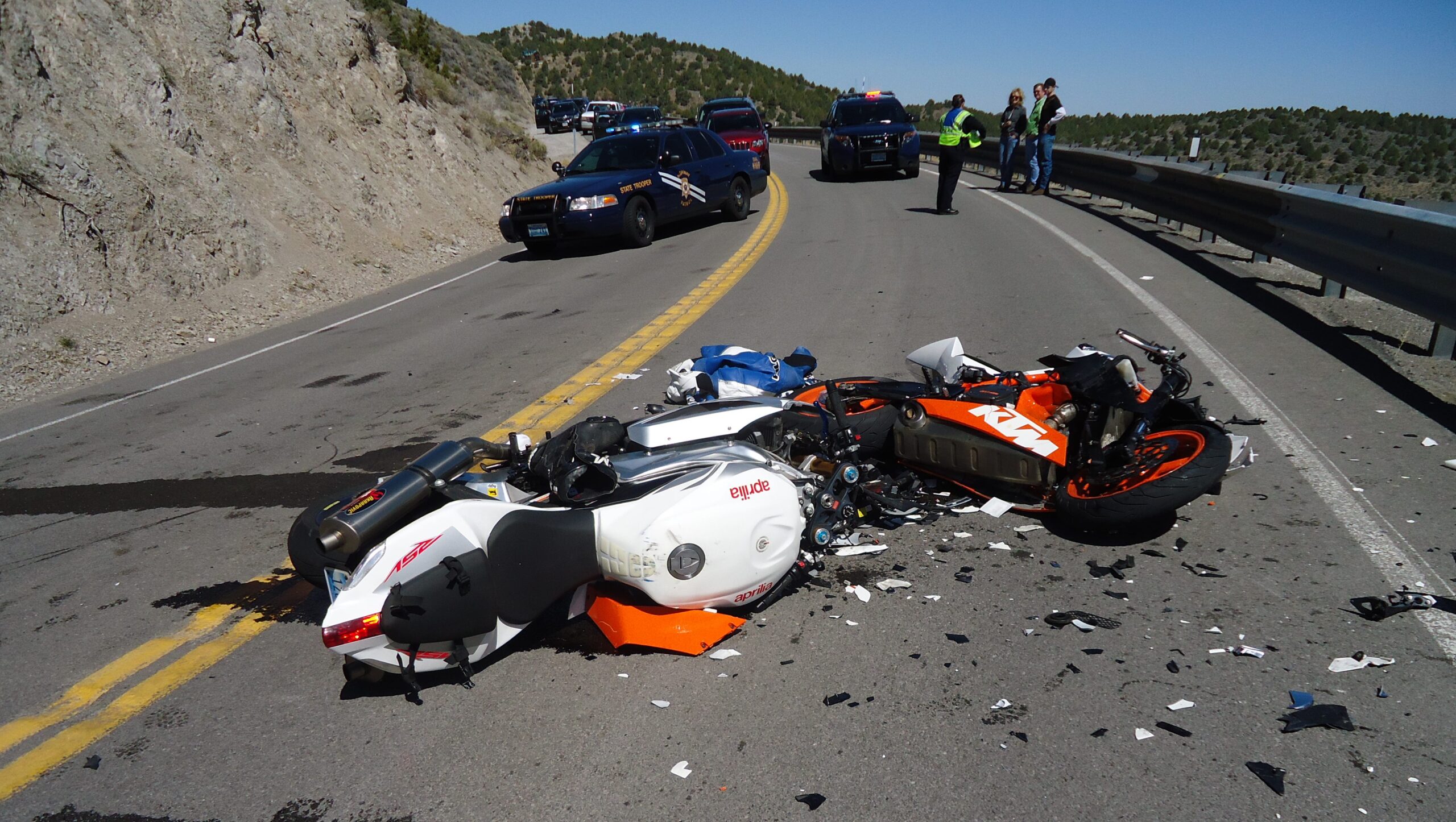 Motorcycle Accident In RI – What To Do
Rhode Island is one of the most beautiful states in the nation. With countless scenic highways and country roads to explore, there's nothing like the freedom a motorcycle supplies. But when your scenic ride goes wrong, your whole world can be upended in an instant. Even if your injuries aren't life-threatening, surviving a motorcycle accident in RI can change the course of your life forever. During such a high-stress time in your life, you need someone in your corner you can trust. Here's how a Providence motorcycle accident attorney can help you get back on your feet after an accident.
RI motorcycle laws and statistics
While motorcycles are one of the most freeing modes of transportation, they're also one of the most dangerous. Motorcyclists are around 29 times more likely to die in traffic crashes than people in passenger cars. According to the RI DOT, 30% of motorcycle fatalities in RI weren't wearing a helmet. However, Rhode Island is one of the only remaining states without a helmet law in place. It's not mandatory for drivers over 21 to wear a helmet when operating a motorcycle.
Though it's not required by law, we recommend always wearing helmets for preventing injury in motorcycle riders. Helmets are one of the best tools for preventing injuries to motorcycle riders. Always exercise proper precautions when out on the road, and follow all laws laid out by the RI DMV.
Common motorcycle crash in RI injuries
Unfortunately, even when you've taken every proper precaution as a cyclist, that doesn't mean other motorists will follow suit. The sad truth is, not every driver knows how to properly share the road with motorcycles. More than 70% of fatal motorcycle crashes involve another vehicle. Even when a motorcycle crash isn't fatal, it can still leave the cyclist with serious injuries that can change the course of their life, such as:
Concussions and Traumatic Brain Injuries (TBIs), often resulting in minor or serious brain damage
Spinal Cord injuries, which could lead to nerve damage or paralysis
Lacerations and "road burn", sometimes resulting in permanent scarring
Fractured Bones, often extremely painful
Damaged Ligaments and Tendons, which can take lengthy amounts of time to heal
Organ injuries and Internal Bleeding, often dangerous and life-threatening
Sprains, Strains, and Whiplash in the neck, sometimes leading to lasting pain
Disfiguring injuries such as amputations, causing dramatic changes in lifestyle
Not to mention the emotional toll of surviving such a traumatic experience. Survivors of serious vehicular crashes often suffer from PTSD or mental health problems.
When you've been injured, your number one priority should be healing your body and mind. But that can be difficult if your injuries have left you out of work and you struggle to afford your medical bills. Without knowing where your next paycheck is coming from, it's easy to give in to stress and fear. This is why you need an expert Providence Motorcycle accident attorney to set your mind at ease.
How a PI Lawyer can help
Rhode Island is an at-fault state, meaning that the insurance company of the at-fault party is responsible for footing the bill after an accident. However, insurance companies are often notorious for offering inadequate settlements to crash victims. They want to minimize their financial losses as much as possible, even if that means not honoring their policies. But don't fall for their intimidation tactics.
Having a lawyer representing you signals that you are serious about getting compensation, and a surefire way to make an insurer pay attention. An experienced Rhode Island personal injury lawyer can negotiate with insurance companies on your behalf. They can counter the insurer's tactics with counter-offers and strive for the best settlement possible. As your lawyer puts together your case, they'll gather and organize your medical records to assess the value of your healthcare expenses. This can directly influence the amount of compensation you can seek, which might be more than you think.
What can I seek compensation for after a motorcycle accident in RI?
In addition to obtaining compensation for your medical bills, a PI lawyer can help you obtain compensation for your motorcycle accident in RI:
Pain and suffering
Lost Wages
Therapy bills
If necessary, a Rhode Island personal injury lawyer can file a civil suit on your behalf, escalating your claim to court. Thanks to their courtroom knowledge and experience, they'll be able to present your case in the best possible light for a judge. This can raise your chances of winning the case, and finally getting justice for your physical and emotional injuries. If you were injured due to the negligence of another driver, you could also sue the driver directly instead of their insurance company.
Having someone take care of your legal matters can be a tremendous help while recovering from an accident. Instead of worrying over everything by yourself, you'll have someone by your side. While your lawyers put together your case, you can focus all your attention where it belongs — healing your body and mind.
What's the statute of limitations in RI?
If you want to file a personal injury lawsuit for your motorcycle injuries, time is of the essence. In Rhode Island, the statute of limitations is 3 years after the date of the accident. If you want to file a claim in the Rhode Island court system, it's imperative to contact a providence motorcycle injury lawyer as soon after your accident as possible.
Who are the best Providence motorcycle accident attorneys?
If you've been injured in a motorcycle accident, you need an attorney you can trust. That's why Petrarca Law has your back. We have over 40 years of combined experience in the personal injury field, we can help you get the funds you need after a motorcycle accident. We're also the only law firm in Rhode Island that handles diminished value cases, meaning we can help you obtain the full value for your motorcycle after an accident. We'll take care of everything for you, letting you focus solely on recovering. Call our office now for a free consultation.