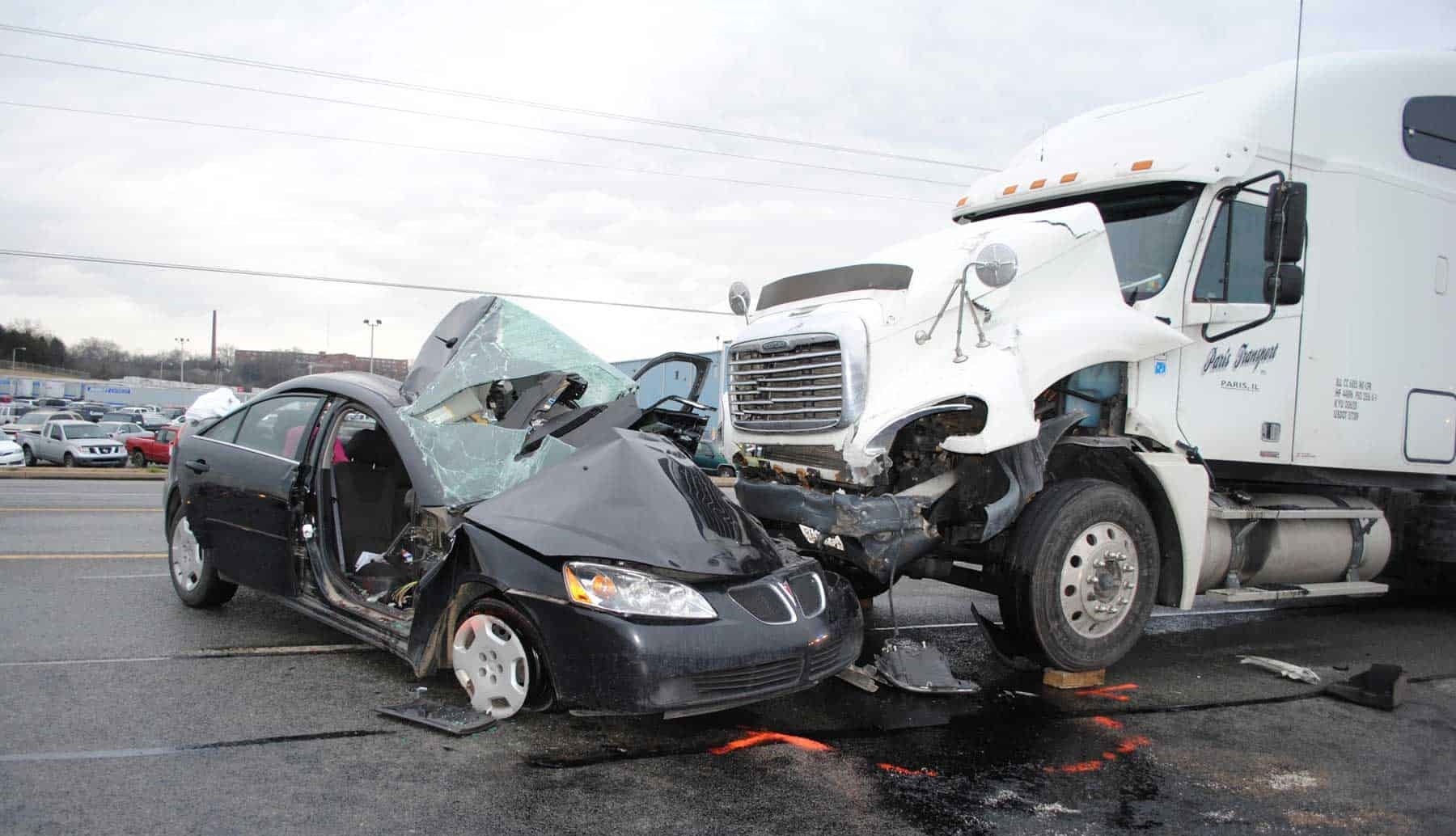 Truck Accidents In Rhode Island – Should You Hire A Lawyer?
Commercial trucks are some of the largest vehicles on Rhode Island's highways. Trucks are nearly 20 to 30 times heavier than passenger vehicles, and they tower over the average car on the road. When trucks and cars collide, it's usually the occupants of the smaller vehicles who suffer the most severe consequences. Truck accidents can be deadly, costly, and cause unneeded stress
Below, learn more about the causes and injuries that can arise from a truck accident — and learn when it's time to call a RI personal injury lawyer for help.
Commercial truck accident statistics
In 2020 alone, 439,206 large trucks were involved in accidents nationwide. Of those accidents, nearly 147,000 people were injured, and nearly 5,000 people were killed.
What's more, 71% of people killed in truck accidents were in vehicles other than the truck. And drivers of large trucks involved in crashes were slightly more likely to have previous crashes on their record than drivers of other vehicles.
What are the most common causes of truck accidents?
According to an accident study from the Federal Motor Carrier Safety Administration (FMCSA) and the National Highway Traffic Safety Administration (NHTSA), driver error overwhelmingly accounts for the vast majority of large truck accidents.
Approximately 87% of truck accidents were caused by driver error in one of the four categories:
Physical incapacity: Something rendered the driver unable to physically drive, such as falling asleep at the wheel or suffering from a medical episode, like a heart attack.
Recognition: The driver being distracted, inattentive, or just failed to see what was happening on the road.
Decision-making: The driver made poor decisions behind the wheel, perhaps by speeding, misjudging the distance between other vehicles, or following too closely.
Performance: The driver may have overcorrected, acted irrationally, or otherwise lost control.
Other common causes of truck accidents included vehicle malfunctions, such as brake problems, or environmental hazards, such as icy roads.

What are the most common injuries in truck accidents?
The nature and severity of the injuries you could suffer may depend on the type of truck accidents. Examples of collision types are:
Front collisions often lead to head, neck, chest, and abdominal injuries
T-Bone crashes can cause organ injuries, along with fractures to the pelvis, neck, clavicle, and skull.
Rear end collision injuries may include serious neck or spinal injuries
What should you do after a truck accident?
Immediately following a truck accident, you'll typically follow many of the same steps you'd take after a car accident involving a smaller car, which include:
Assessing the injuries of you or any other passengers in the vehicle.
Pulling over to a safe place out of the flow of traffic
Assessing your car's damage and snapping photos of the crash site, if possible
Exchanging information with the other drivers involved
Filing an accident report with the responding police officer
How do I get my Rhode Island accident report?
In Rhode Island, the responding officer or trooper will typically give you a report number before leaving the scene. You can then use this to obtain a copy of your accident report either via mail or online at www.BuyCrash.com. In most cases, you'll be able to find a copy of the report 72 hours after the accident.
Who can be held liable after a truck accident?
In a typical car accident, the at-fault driver or their insurance company can be held liable for injuries that occur.
However, things can get more complex with an accident that involves a commercial truck. For example, perhaps the truck driver fell asleep at the wheel due to pressure from their trucking company to ignore their mandatory truck driver rest times.
The exact circumstances can vary, but some of the people who could potentially be held liable after a truck accident include:
The truck driver
The owner of the truck
The trucking company
The owner or manufacturer of the cargo the truck was hauling
The driver of another vehicle involved
Do I need to talk to a lawyer about my truck accident injuries?
Regardless of the specific type of injury you suffer, your life changes after you're hurt in a truck accident. Your medical bills can stack up in a hurry, and if you're unable to resume work, you might find yourself worried about where your next paycheck will come from.
A RI personal injury lawyer can advise you on the best course of action to obtain compensation, making them a valuable presence to have in your corner.
What's the statute of limitations for truck accidents in Rhode Island?
The RI statute of limitations for personal injury cases is three years after the date of the incident.
Essentially, that means you have a three-year time limit to file a personal injury case after the date of the truck accident. The more time passes, the more pertinent details can be lost to time forever. So, it's best to consult with a personal injury lawyer in Rhode Island as soon as possible to assess your case, so you can start the legal process and have a higher chance to get compensation for your injuries.
Who's the best personal injury lawyer in Rhode Island for truck accident injuries?
If you, or someone you love, has suffered life-changing injuries after a large truck crash, Petrarca Law can help.
As Providence personal injury lawyers, we'll help you assess your case, gather your medical information on your behalf, and negotiate with insurance companies to get you the compensation you deserve. We can also file a personal injury suit and defend your rights in or outside the courtroom. Let us take care of the entire legal process for you, so you can heal and begin your life again.
Contact us today for a free consultation.