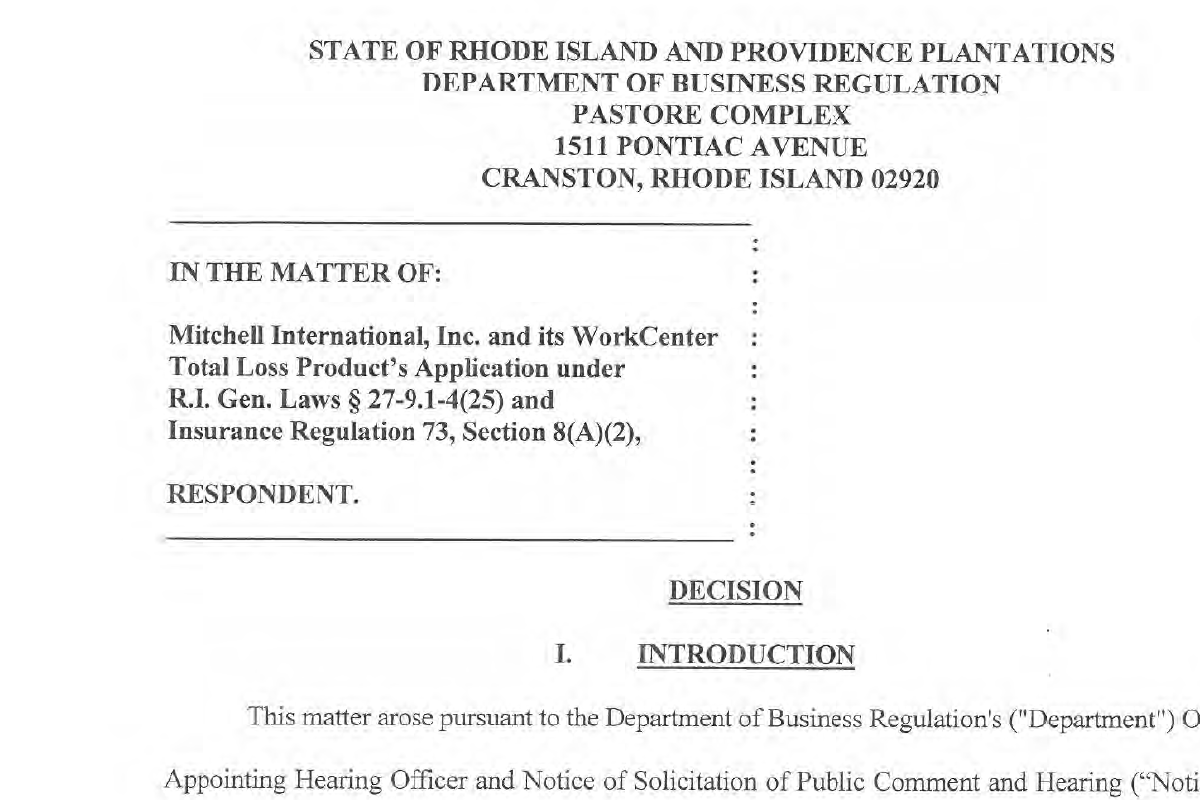 Petrarca & Petrarca preserves total loss win for Rhode Island motorists
In a major win for Rhode Island motorists, Jina Petrarca, Esq. of Petrarca and Petrarca Law stopped Mitchell International and Carfax for Claims from being approved as vehicle valuation services in RI by proving they didn't meet the criteria. These businesses acting as valuation services would have resulted in consumers being paid less.
In two separate cases, Mitchell International and Carfax for Claims attempted to be approved as vehicle valuation sources in Rhode Island. Both attempts were unsuccessful as Jina Petrarca successfully argued in court that consumers would be harmed by the applicants' request. She based this argument on the fact that Carfax for Claims and Mitchell International are both insurer-based systems, which result in significantly lower vehicle values, and harm consumers.
Today, as when the law was enacted, insurers may only use NADA or Kelley Blue Book to determine the retail value of any vehicle. Petrarca & Petrarca will continue to advocate for consumer protection as they have for decades, ensuring Rhode Island motorists receive the highest value for their vehicles.