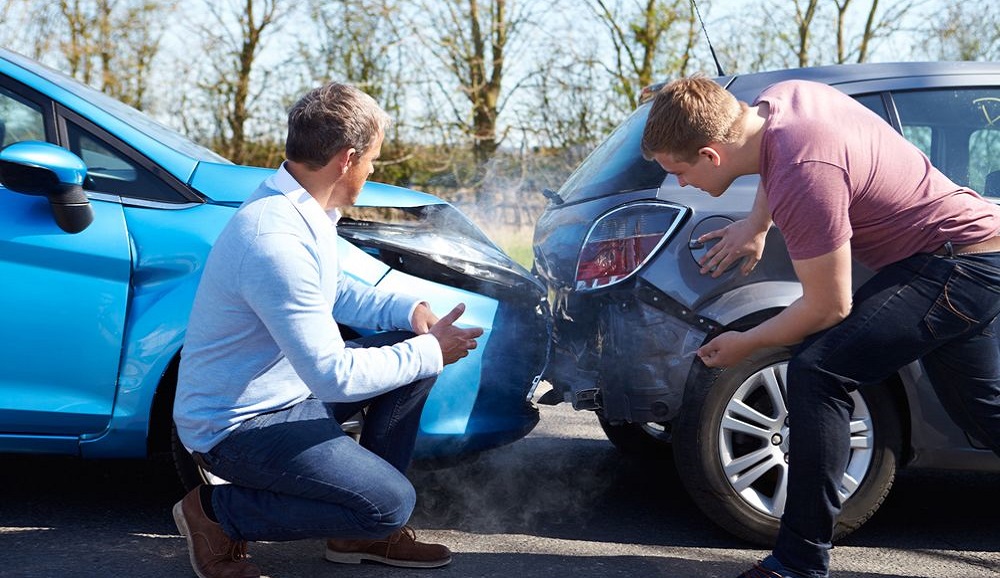 Uninsured Vs Underinsured Rhode Island Motorist Claims
Car insurance is required by law in Rhode Island. But not every driver carries the required minimum liability insurance policy. And even if they do, there's no guarantee that their policy will cover all the property damage, medical bills, and other expenses after a crash. This is where Uninsured motorist coverage (UM) or Underinsured motorist coverage (UIM) can help. But how do uninsured vs underinsured claims affect a Rhode Island auto insurance payout? And what's the difference between uninsured and underinsured motorist claims, anyways? That's what we're here to clear up. 
Read on to learn more about Rhode Island car insurance laws. 
Rhode Island car insurance requirements explained. Uninsured vs Underinsured
Is driving without insurance in RI illegal? 
Yes. The Rhode Island Motor Vehicles Act requires that all Rhode Island drivers carry minimum liability insurance. If you're driving without insurance, you will have to pay a fine or have your license suspended. 
Yet when it comes to states with the highest percentage of underinsured drivers, Rhode Island narrowly misses the top 10. As of 2021, around 16.5% of Rhode Island drivers are uninsured. Your chances of colliding with an uninsured driver are higher than the national average of 1 in 8. 
What is uninsured motorist coverage?
Normally, when you're in a car accident and the other driver is at-fault, their insurance will cover the damage. But that's not possible if you suffer an accident with a driver who doesn't have insurance. Even if the other driver is at-fault, you're responsible for paying for your own vehicle damage and medical bills. This is where uninsured motorist (UM) coverage can save you from a serious financial burden. 
Uninsured motorist coverage protects you from drivers that don't carry insurance. In the event that you have an accident with an uninsured driver, your UM coverage will cover the expenses that the other driver's insurance would have. 
What is uninsured motorist coverage?
Uninsured motorist coverage protects you from drivers who don't have adequate insurance to cover the expenses of an accident. 
State minimum coverage is often inadequate to cover the full expense of an accident. For example, Rhode Island insurance providers are required to cover $25,000 worth of property damage as a minimum. But if the at-fault driver causes $50,000 worth of damage to your car, you'll be responsible for paying the remaining $25,000. 
A UIM policy fills in the gaps where an underinsured driver's policy falls short, protecting you from footing the bill yourself. 

Uninsured vs Underinsured motorist coverage. What's the difference? 
In essence, uninsured motorist coverage protects you from drivers who don't have insurance, while underinsured motorist coverage protects you from drivers who don't have adequate insurance. Therefore, there is a difference between uninsured vs underinsured motorist claims. Many insurance companies in Rhode Island treat both policies the same way and will often bundle both UM and UIM coverage together. 
Otherwise, UM and UIM insurance policies both operate like traditional liability insurance. They both cover bodily injuries and property damage. Some policies may also cover your lost wages due to time spent away from work. It may even be possible to recover emotional damages in some situations. 
Am I required to have uninsured vs motorist coverage in Rhode Island?
No. While minimum liability insurance is required by Rhode Island law, you're not required to carry UM or UIM coverage. Rhode Island is one of 30 other states that follow this policy. 
However, Rhode Island's high percentage of uninsured drivers makes both UM and UIM coverage a prudent choice. 
How does an uninsured or underinsured motorist claim affect my payout?
If you've suffered a car accident with an uninsured or underinsured driver, your UM/UIM policy should cover the damage like a traditional liability policy. But unlike a traditional liability policy, your insurance premium should not increase. 
However, just because you have coverage doesn't mean that your insurance company will honor your policy. Remember, it's an insurance company's main priority to minimize their own financial loss as much as possible. Your insurance provider may attempt to find loopholes in your policy or try to intimidate you into accepting a lowball offer. 
You may need to negotiate with your insurance company to get the full extent of your policy or have your lawyer negotiate for you. If you're unable to reach a reasonable settlement even after negotiations, you can also file a suit against your insurance company. 
I was hit by an underinsured driver. Can I sue?
Yes. Auto accidents where someone was hit by an underinsured driver or an uninsured driver would have the option to file a lawsuit. You can either file a personal injury lawsuit alongside an insurance claim or forego the insurance process and file a suit. You can also file a suit against the at-fault driver if you don't have a UM/UIM insurance policy. 
In Rhode Island, the statute of limitations for personal injury or wrongful lawsuits is 3 years. The statute for property damage is 10 years. The clock begins ticking the moment after the accident occurs, so it's imperative to contact a Rhode Island personal injury attorney right away. 
Who's the best car accident lawyer in Providence Rhode Island? 
If you've been in an accident with an uninsured or underinsured driver, call Petrarca Law. Our team of professionals is particularly adept when litigation uninsured vs underinsured claims
As an experienced Rhode Island car accident lawyer, we can help you get the full value out of your UM/UIM policy, or file a personal injury lawsuit on your behalf. We'll take care of everything for you, so you can focus on what matters most–getting your life back on track. 
Contact our office for a free consultation.