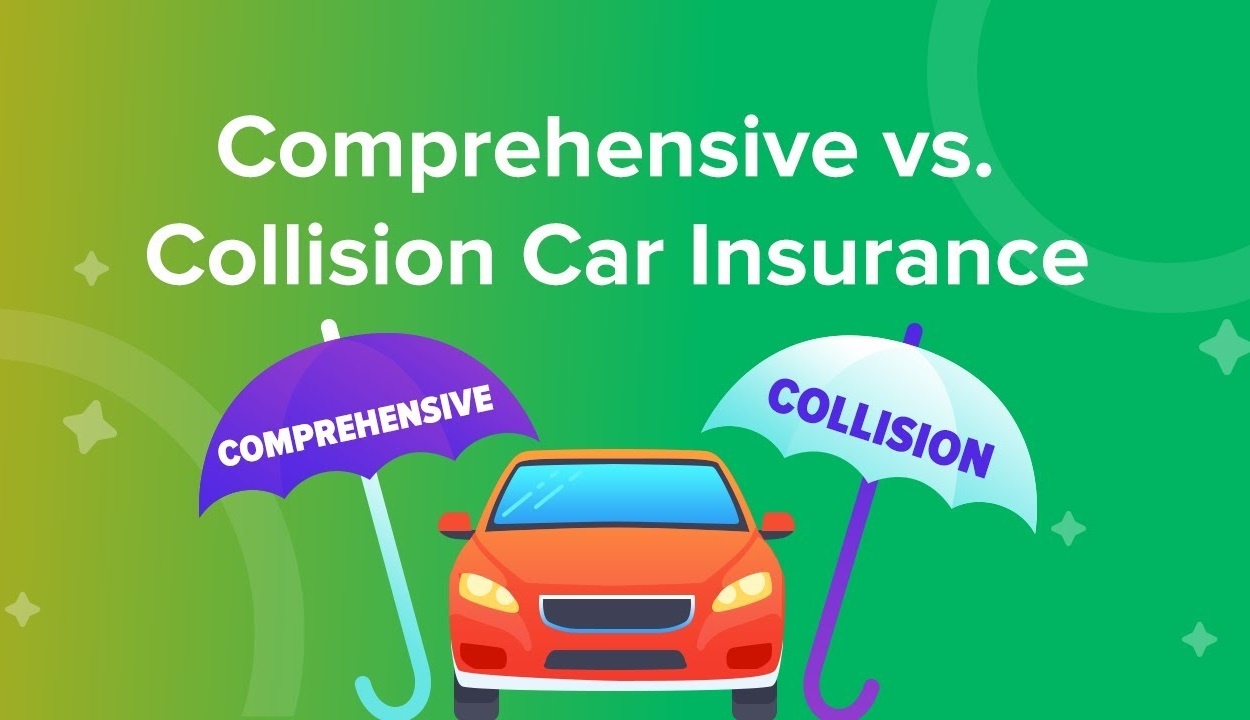 Collision vs Comprehensive Coverage: What's the Difference?
No matter how good a driver you are, accidents happen. Comprehensive and collision insurance help you repair or replace your vehicle if it's damaged. But what's the difference between them? Do you need both comprehensive and collision insurance, or can you get by without them? Let's explore our guide to collision vs comprehensive insurance. 
What is collision insurance? 
Collision insurance coverage helps you replace or repair your vehicle if it's involved in an accident. 
Rhode Island collision insurance generally covers:
Collisions with other cars and vehicles

Collisions with objects, like trees, fences, or mailboxes

Single-car accidents, like rolling your car or driving into a ditch

Damage caused by road obstructions, like potholes
Collision insurance doesn't cover medical bills or damages that occur from non-collision incidents – like theft or weather damage. Collision insurance also doesn't cover accident damages from hitting an animal, like a deer. 
What is comprehensive insurance? 
Comprehensive insurance coverage helps you pay for damages to your car that were caused by non-collision events.
Rhode Island Comprehensive insurance can cover damages such as: 
Theft

Weather damage, like hail or falling trees

Vandalism

Animal damage, like hitting a deer

Glass damage

Non-collision-related fire damage
Like collision insurance, Comprehensive insurance doesn't cover medical bills or personal injury costs. Instead, comprehensive insurance helps you repair or replace your vehicle if it suffers damage in a non-collision incident. 

What's the difference between collision vs comprehensive insurance? 
In a nutshell, collision insurance helps you protect your car from collision-related damages, like single or multi-car accidents. On the other hand, comprehensive coverage helps you pay for non-collision damages, like hail or theft. 
Both policies deal with property damage to your vehicle and don't cover expenses like medical bills. You'll need to rely on other insurance policies for those – such as liability or uninsured motorist coverage. 
What is full coverage insurance? 
"Full coverage" is a type of insurance that includes comprehensive and collision coverage in addition to liability coverage. 
Rhode Island Liability coverage helps pay for medical expenses and property damage to other people or vehicles. If someone else is to blame for an accident injuring you or damaging your vehicle, their liability insurance would typically pay for your medical expenses and repairs. Likewise, if you're to blame for an accident, your liability insurance would cover the other person's expenses.  
It's important to note that liability insurance doesn't cover your medical bills or property damage. Instead, it covers other people involved in the accident. 
So, if your car suffers damages from a single-car collision or a non-collision incident, full coverage insurance could help you fill in the gaps with liability insurance. 
Do I need comprehensive and collision insurance in Rhode Island? 
No. you don't need to carry comprehensive or collision insurance in Rhode Island. While some lenders may require collision and comprehensive coverage to finance a car, the law doesn't require you to carry them. 
According to Rhode Island car insurance laws, drivers only need to carry a minimum liability insurance policy. Rhode Island operates under a "25/50/25" rule. This means that state minimum liability insurance policies cover: 
$25,000 for bodily injuries per person

Up to $50,000 in bodily injury per accident

$25,000 for property damage
However, full-coverage insurance can still be prudent if you can afford it. 
Say someone with the state minimum liability insurance crashes into your new car. You have it towed to an auto body shop in Providence, RI, where you learn that it's suffered $50,000 in damages. The other driver's minimum liability policy covers $25,000 in property damage. But if you don't carry additional collision coverage, you'll either have to pay for the remaining $25,000 yourself or sue the at-fault driver for damages. 
Likewise, if you don't have comprehensive coverage and your car suffers weather damage or gets stolen, you'll have to pay for damages yourself. 
In a nutshell – If you want to protect the value of your car in almost any scenario, comprehensive and collision insurance can keep you from footing the bill. 
Do I need uninsured motorist coverage if I have collision coverage? 
You might wonder what the difference is between collision and uninsured motorist coverage. After all, collision coverage can help pay for repair costs when an uninsured or underinsured driver damages your vehicle. 
Collision insurance covers damages to your vehicle resulting from any kind of collision with another vehicle or an object. Uninsured motorist coverage only helps pay for damages caused by another driver with no or inadequate insurance. 
If you have collision coverage in a full-coverage insurance policy, you might not need an additional uninsured motorist policy. However, uninsured motorist coverage for bodily injuries might still be worthwhile, as collision insurance only covers damages to your vehicle – not to any injuries you or others might suffer in a crash. 
Can collision vs comprehensive insurance help me get the full value of my vehicle back?
Unfortunately, just because you have comprehensive and collision coverage, it doesn't mean that your insurance company will always honor the full value of your policy. 
It's an insurance company's main priority to minimize their own financial loss as much as possible – not protect you. This is where you need a Rhode Island lawyer at your side. 
A Providence attorney can help you negotiate with insurance companies for an accurate settlement and help you receive the full value of your comprehensive or collision insurance policies. And if you need help with your insurance company in Providence, we have your back. 
Need help negotiating with an insurance company in Rhode Island? 
If you need the most out of your comprehensive or collision insurance policy, Petrarca Law is here for you. 
As experienced Rhode Island car accident lawyers, we have a proven track record negotiating with insurance companies for our clients. We know their tricks and tactics, and we don't back down from a challenge. We'll fight aggressively for your rights both inside and outside the courtroom and help you get the funds you're entitled to.  
Contact us today for a free consultation.