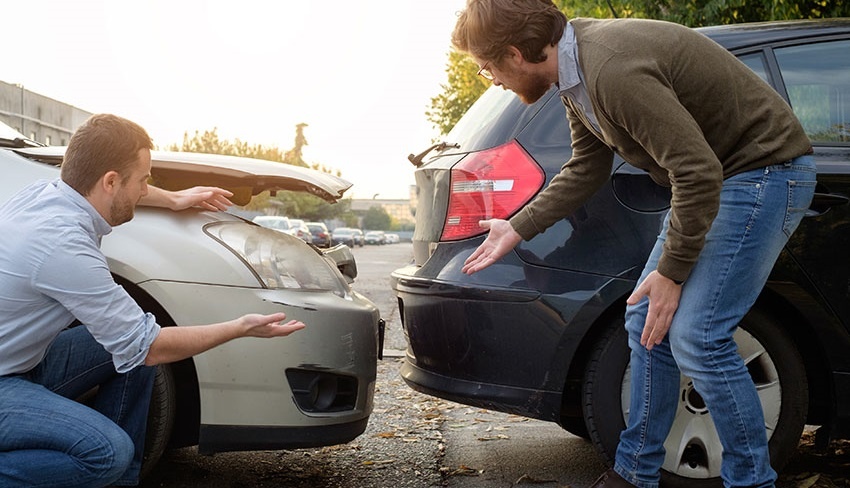 How To Report A Car Accident To Your Insurance
How & When to Report A Car Accident to Your Insurance Company: A RI Personal Injury Lawyer's Guide
When you get into a car accident, your head can spin in a whirlwind of emotions. There are so many things you need to do at the scene, like getting to safety, calling the police, and exchanging insurance information with the other driver. Afterward, you may also need to file an insurance claim — which can start your head spinning all over again. Knowing how to report a car accident can help alleviate stress and ensure you follow the law.
The insurance filing and negotiation process can be overwhelming if you don't know where to begin. But we're here to make it simple with these helpful tips, courtesy of a RI car accident lawyer.
How to report a car accident to the police.
Before you start dealing with insurance companies, you'll first need to report the car accident to the police.
RI general laws require you to report the accident immediately if it results in bodily injuries or deaths or leaves your vehicle unable to operate safely. The responding police officer should give you an accident number before you leave the scene. After 72 hours, you should be able to get a copy of your RI accident report either online or by mail.
Additionally, if the accident resulted in an injury, death, or property damage that totals more than $1,000, Rhode Island law also requires you to submit a written report to the Division of Motor Vehicles (DMV) within 21 days.
Someone hit my car. Whose insurance do I call?
In an accident where you're not at fault, you'll typically file a claim with the at-fault driver's insurance company. In Rhode Island, drivers are required to provide their name, address, and vehicle registration number (VIN) when an accident results in an injury or death.
What if the at-fault driver fled the scene?
If the at-fault driver fled the scene in a hit-and-run, you may be able to file a claim with your own liability policy if you have uninsured motorist coverage. See our blog on Rhode Island hit and runs for more information on what to do next.

What information to exchange after car accident
It may seem like you can simply ask the other driver for the name of their insurance carrier. But, you might need more details when you try to file a claim. So, while you're at the scene, be sure you collect the following information from any other drivers involved in the accident.
Their legal first and last name. Be sure to ask for the correct spelling. If they have a common first and last name, try asking for a middle name or initial, too.
Contact information. Ask for the other driver's address, cell phone number, and email, along with their preferred contact method.
Vehicle information. Note all the key details of the other vehicle, including the make, model, year, paint color, and license plate information. You'll also need to ask the owner or driver for the vehicle identification number (VIN.)
Insurance information. Ask to see their insurance card, so you can obtain their policy number, which is essential for filing an insurance claim.
Get more details in our blog post: What to do after a minor car accident.
How to report a car accident to your insurance company
When you're armed with the correct information, you can then file an insurance claim. You don't need to do this at the scene of the accident — instead, you can wait until you've seen a doctor or consulted with an RI car accident lawyer first. When you're ready to report the accident to the insurance company, keep the following tips in mind.
Do:
Consult with your attorney. A RI personal injury attorney can offer advice on making a statement to the insurance company so that you can increase your chances of a satisfactory settlement.
Answer questions. Answer any questions the insurance company asks directly. Stick to the facts without exaggeration or embellishments.
Provide evidence. If you're filing a claim in writing, include any photographs, doctor's assessments, and other pieces of evidence to strengthen your case.
Document everything. Keep a log of all your conversations with the insurance company, including the times, dates, and key information exchanged. Your notes could come in handy later on.
Don't:
Voluntarily offer information. Answer any questions that the insurance agent asks — but don't offer any information they didn't prompt.
Self-diagnose injuries. Don't attempt to downplay or gloss over any potential injuries you suffered – especially if you haven't visited a doctor yet. If your injury turns out to be more severe than you initially thought, the insurance company may attempt to use your earlier words against your claim.
Submitting written statements if you're unsure. Don't submit any written statements unless you understand the legal ramifications of them. Your lawyer can help you determine what to include.
Agree to an early settlement. The insurance company may try to convince you to accept a settlement check early on. While it may seem like a good deal, don't accept it unless you're confident that it's the highest amount you can receive.
How long do you have to report a car accident to your insurance company?
The amount of time you have to file a claim with an insurance company will typically depend on the individual policy. The time limit can differ from your state's statute of limitations for lawsuits and the amount of time you have to report a car accident to the police.
The insurance company may not lay out a specific timeline, instead saying something like "within a reasonable time," which could mean anything from a few days to a few weeks.
What happens if your medical bills exceed the policy limits?
Every car insurance policy has a coverage limit for expenses like medical bills and property damage. But if your medical bills exceed the insurance policy limits, there may be ways to recover the difference, such as:
File a claim with an umbrella insurance policy
File a claim with your under-insured motorist coverage
File a lawsuit against the at-fault driver directly.
A RI car accident lawyer you can trust.
Dealing with insurance companies is complicated. But if you need someone in your corner to make the process easier, Petrarca Law is ready to help.
We can smooth out the insurance process every step of the way. We'll file your claim and negotiate a settlement on your behalf. Let us stand up for your rights and take the burden off your shoulders, so you can get your life back on track.
Contact our office today for a free consultation.