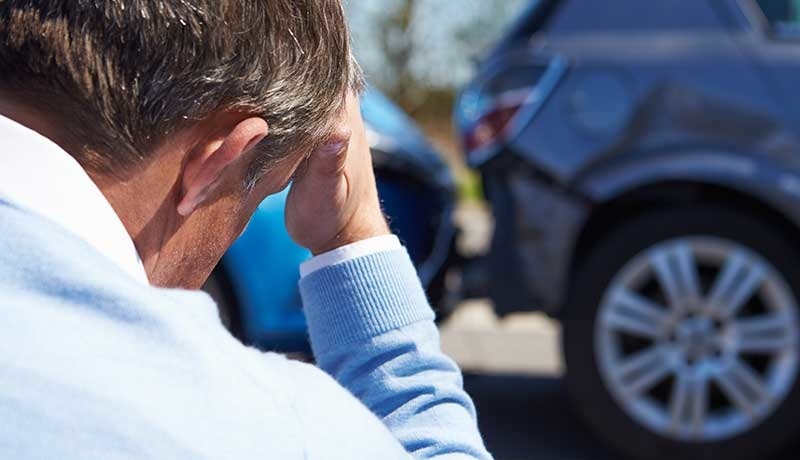 Your Claim Exceeds Insurance Limits – What Now?
After a car accident, the at-fault driver's insurance policy should offer compensation for expenses like medical bills and property damage. But what happens when a car accident claim exceeds insurance limits? Will you have to pay out of pocket for another person's negligence? Not necessarily.
There are a number of ways you can potentially get compensation after a car accident, even if your claim exceeds insurance limits. Learn more about them below, courtesy of a RI car accident lawyer.
What is a car insurance policy limit?
A policy limit is the maximum amount that a car insurance company will pay after an accident. Most policies include a separate limit for bodily injuries and property damage.
For example, Rhode Island requires all drivers to carry bodily liability coverage of $25,000 per person and $50,000 per accident. In a nutshell, this means that the liability policy will cover up to $25,000 in damages incurred by any one person. Should more than one person be involved, the policy will cover up to $50,000.
Most insurance companies offer drivers the ability to upgrade to a policy that offers more coverage. But it may come with higher premiums, so some people choose not to raise their policy limits.
How often do auto accident claims exceed the policy limits?
More often than you'd think. Even common injuries in a car accident can be expensive.
According to Forbes, the average claim for bodily injury after a car accident in 2020 was $20,235. The average claim for property damage was $4,711. This amount would generally be covered under Rhode Island's minimum liability policy. However, your medical bills could easily pass the policy limit's coverage range if you had more severe injuries that required an extended hospital stay.
The New York Times reports that the average American hospital stay costs $4,000 per day. If you spend just a week in a hospital, your medical bills could total $28,000 or more. Not to mention the additional property damage that your car may have suffered.

What happens if your medical bills exceed policy limits?
It may seem like an insurance company should pay any bills that arise after an accident, no matter the cost. However, an insurance company's primary goal isn't necessarily to help you: It's to make a profit.
Even if the damages from a car accident exceed the policy limit, a car insurance company won't offer a car accident settlement beyond that amount. In essence, If your medical bills exceed the at-fault driver's policy limits, you may be faced with paying the remaining cost of your treatment yourself.
Can you sue for more than insurance limits?
An insurance company has no legal obligation to offer a car accident settlement that's greater than their policy limit. So, trying to sue them directly generally won't go over well.
That said, you're not necessarily out of luck if you still need financial help. Depending on your situation, there are other ways you may be able to get compensation if your claims exceed the insurance policy limit. The following options could come in handy.
How to Get Additional Compensation If Your Claim Exceeds Insurance Limits
File a claim with a car insurance umbrella policy
Sometimes, a driver may carry a secondary insurance policy called "umbrella insurance." This type of policy helps provide coverage for damages that exceed a regular insurance policy's limit. Just like a regular insurance policy, it can cover expenses like bodily injuries and property damage. Some can even shield the policyholder from lawsuits.
Car insurance umbrella policies were designed for this exact scenario. So if the at-fault driver carries an umbrella policy, it may be worth filing a claim if your medical bills exceed the car insurance policy limit.
Use your own insurance
In some cases, you may be able to file a claim with your own insurance company. To do this, your policy will generally need to include underinsured motorist coverage (UIM.)
Just like the name suggests, this type of insurance is designed to cover damages that exceed an under-insured driver's policy. You'll typically file a UIM claim with your insurance company the same way you would with a traditional liability policy. However, your premium shouldn't increase for using the policy, since you weren't at-fault.
File a lawsuit if your claim exceeds insurance limits
Instead of filing a lawsuit against the insurance company,  you may be able to file a personal injury lawsuit against the at-fault driver. In order to get compensation, you'll need to prove that the other driver was negligent in some way. For example, if they were distracted by their phone and not paying attention to the road.
In multi-vehicle crashes, you may also be able to file lawsuits against multiple people. Rhode Island operates under a system called pure comparative negligence, which can split fault in an accident between multiple people. But situations like this can be tricky to navigate. So, it's important to contact a RI personal injury attorney for advice and guidance on how to proceed.
Does your car accident claim exceeds insurance limits? Why you need a Rhode Island car accident lawyer
If you have medical bills or property damage that exceed the maximum policy limit of an insurance company, a lawyer should be your first contact. So if you need someone in your corner, Petrarca Law is here for you.
As an experienced Providence personal injury lawyer, Petrarca Law has stood up for our clients in countless scenarios and has a proven track record of results. We'll help assess your case, find any opportunities for compensation, and determine the best possible way to proceed.
Inside or outside the courtroom, we'll fight aggressively to help you get the maximum amount of financial compensation you deserve. So, contact our office today for a free consultation.