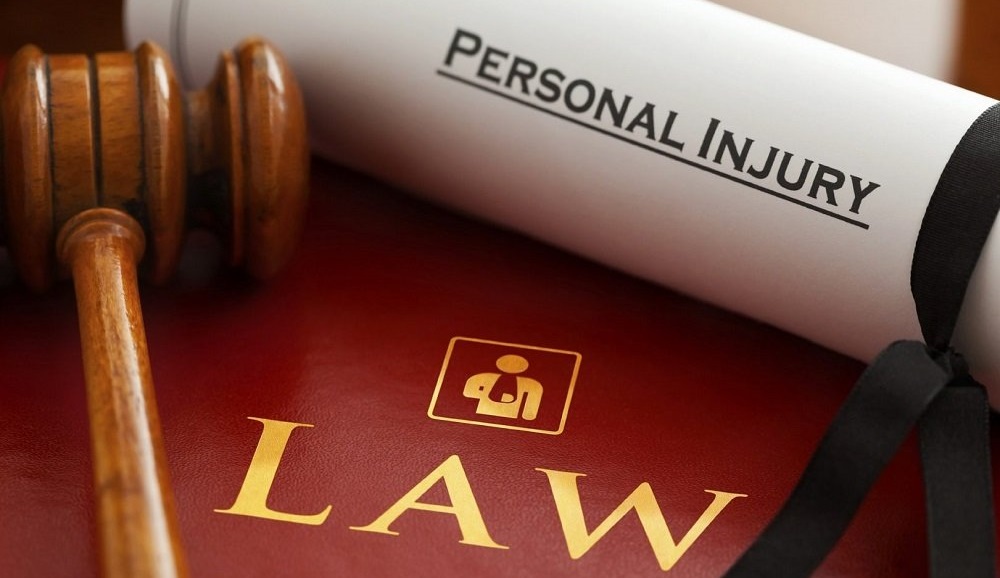 Is it worth hiring a personal injury lawyer?
Life isn't always safe. Any time, anywhere, an injury or illness can leave you in pain and rob you of your quality of life. It's even worse if another person's negligence led to your injury — which could have otherwise been completely prevented. But how do you know if you should hire a Rhode Island personal injury lawyer? Or is it worth hiring a personal injury attorney?
Personal injury law can help you obtain financial justice if someone else's negligence led to your pain and suffering. Below, learn more about personal injury law, different types of personal injury cases, and how a lawyer can help you get financial relief with your case.
What is personal injury law?
Personal injury law, or tort law, is an area of civil law that allows you to seek compensation for an injury that you suffered as a result of someone else's negligence.
For a claim to be successful, the injured person needs to prove that another person breached their "duty of care," which led to their physical injury.
Take the classic "slip and fall" case, for example.
While visiting the grocery store, say you trip on an unmarked wet floor and break your leg. You could argue that since the slippery floor wasn't marked properly with a sign, you had no way of knowing there was a trip hazard. You could then argue that the owner or manager was "negligent" by failing to provide you with a proper warning
Personal injury cases don't involve government prosecution like criminal law. Instead, they go through the civil system. You can settle a personal injury case either inside, or outside of court.
Your ultimate goal will probably be to obtain personal injury compensation from the negligent person — like funds to cover your medical bills or time off work.
What types of cases qualify?
So, what kind of cases fall under personal injury law? Personal injury cases can be broad and don't always fit into a single box. But common types of personal injury cases include:
Car accidents, motorcycle or trucking accidents: Car or motorcycle accidents in RI are one of the most common reasons people pursue personal injury claims. While your insurance might cover property damage or medical bills, sometimes, they might not be enough to cover the full extent of your financial needs. So, filing a lawsuit against the other driver might lead to compensation.
Boating accidents: Accidents can happen on the water, too. Just like with RI car accidents, you can file a personal injury claim if you suffered your injury due to another person's negligence in a boating accident.
Mold exposure: Some people are more vulnerable to potential negative health effects from toxic mold exposure. If a property owner or independent contractor's negligence exposed you to toxic mold, you might have a personal injury case if you can prove that mold exposure contributed to your health problems.
Slip and falls: Slip and fall personal injury cases aren't just from wet floors.
Dog bites: If a dog bite leaves you injured or in need of stitches, you might be able to sue the owner for negligence and recover the cost of your medical bills.
Not sure where your case falls under the law? Contact a Rhode Island personal injury attorney to look it over for you.
What are the benefits of hiring a personal injury lawyer?
So, if you think you have a personal injury claim, how can a Rhode Island personal injury lawyer help you?
For starters, a Providence personal injury lawyer can help you assess your case and determine how likely you are to get compensation. Proving negligence in a case can be complicated, so it's imperative to have someone who knows the RI legal system.
Beyond analyzing and assessing your case, a lawyer can also help you by:
Gathering your information: Your lawyer can gather the necessary documents and paperwork and file them on your behalf. You don't have to worry about navigating a legal maze on your own so you can focus on healing.
Looking out for your best interest: While you might think a settlement offer is more than generous, your attorney might think otherwise. Your attorney knows the value of similar personal injury claims and will protect you from lowball offers.
Negotiating on your behalf: Your attorney can handle all the negotiations with the other party, which can be crucial if they want to play hardball.
Representing you in court: While most personal injury claims are settled out of court, sometimes, taking things to the courtroom is the only way to get results. A lawyer represents you during any stage of the legal process and helps you fight a court battle if necessary.
Essentially, your lawyer helps you make the whole legal process easier and maximizes your chances of getting financial assistance.

What's the statute of limitations on PI cases?
With any personal injury claim, you only have a limited window to file your case. That window is called the "statute of limitations."
The Rhode Island statute of limitations for personal injury cases is three years after the date of the accident or injury.
Essentially, that means you have up to three years after the date of your injury to file your claim. Otherwise, the court will likely dismiss it immediately. However, there are exceptions.
Sometimes, the full effects of an injury aren't always apparent right after an accident happens. It can take months or years for the true reality to set in. That's why Rhode Island uses a principle called the "Discovery of harm rule."
Under the discovery rule, you can reference the date you knew about your injury instead of the date of occurrence. However, you'll also need to prove that you had no way of knowing about the injury beforehand. That can be difficult to do on your own, which is why you'll need an experienced personal injury lawyer to help you make your case.
How to hire a personal injury lawyer?
If you're feeling lost or overwhelmed and need legal help, Petrarca Law is here for you.
As experienced Providence personal injury attorneys, we know Rhode Island personal injury law inside and out. We'll handle every aspect of your claim for you, fight aggressively for your rights, help you navigate the legal process.
Contact our office today for a free consultation.