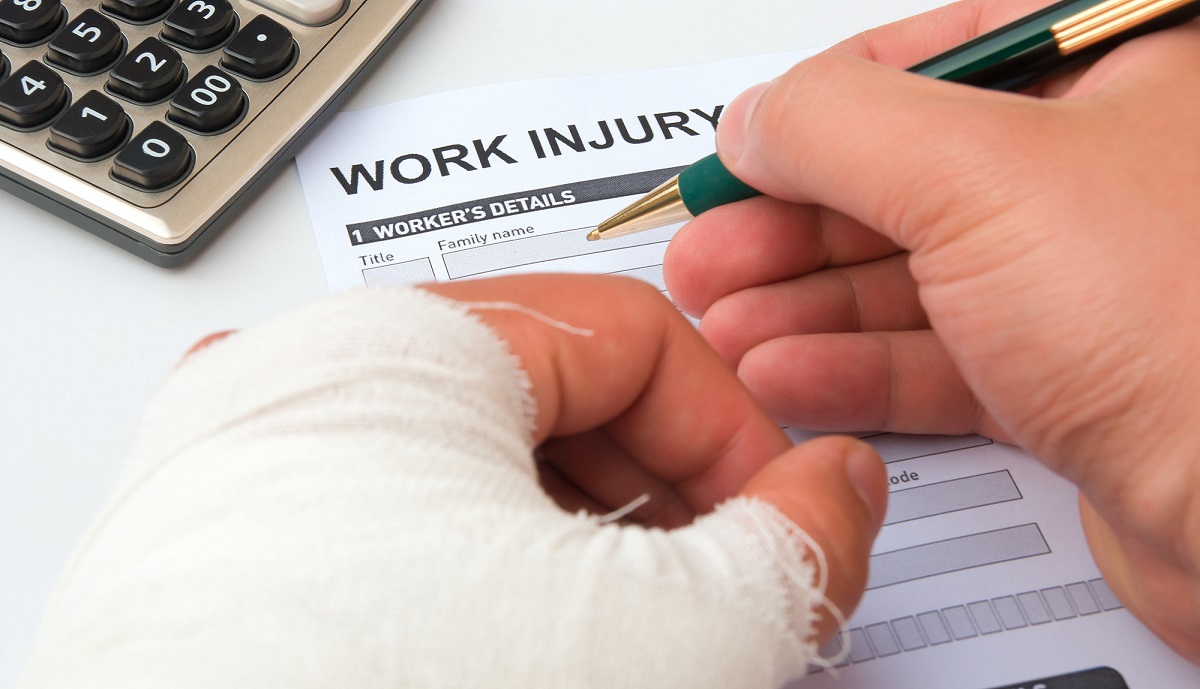 Why Hire A RI Worker's Comp Lawyer?
Getting injured on the job is stressful enough. Collecting your Rhode Island workers compensation payment shouldn't be. But unfortunately, many insurers or employers may act in bad faith and try to minimize their bottom line. This is where a Providence workers comp lawyer could come in handy to look out for your best interest. 
Below, learn more about Rhode Island's workers compensation law, and discover how a lawyer could help you maximize your Rhode Island worker's compensation claim. 
What is Worker's Comp? 
Worker's compensation (worker's comp) is a form of insurance that provides benefits to employees in the event that they become injured or ill as a direct result of their job. 
Worker's comp can cover wage replacement for missed work, as well as pay for medical bills or even ongoing care. As a form of no-fault insurance, worker's comp also relinquishes an employee's right to sue their employer. 
Understanding Rhode Island Workers Compensation Laws
Under Rhode Island law, businesses with one or more employees must carry worker's compensation insurance with limited exceptions. For example, independent contractors are not considered employees and are unable to collect worker's compensation benefits. 

Types of Rhode Island Workers Compensation Claims
There are a few different types of weekly worker's compensation benefits available under Rhode Island law, including temporary and permanent disability. 
Temporary disability 
As the name suggests, temporary disability provides benefits to workers with temporary injuries or disabilities. There are two different subtypes:
Temporary partial disability,

which affects people who can only return to a modified version of their job during their recovery period. 

Temporary total disability

, which applies to those who can't work at all during the recovery period. 
Permanent disability  
On the other hand, permanent disability affects workers with lasting disabilities that affect their ability to return to work. Like with temporary disability, there are two different subtypes. 
Permanent partial disability

applies to people who can work again, but have permanent limitations on their earning ability or capacity. 

Permanent total disability,

which affects those who will never be able to return to work again in any capacity. 
Rhode Island Workers Compensation Benefits Calculator
For injuries sustained after January 1st, 2022, worker's comp benefits are 62% of the average weekly wage. For example, if you make $1,000/week at your job, your worker's comp benefits would be capped at $620. 
Worker's compensation benefits aren't subject to taxes, and it's not possible to collect unemployment while simultaneously collecting worker's comp benefits. 
Do I Need to Hire an RI Worker's Comp Lawyer to File a Claim? 
No. If you become injured or ill as a result of your job, you should report it to your employer, who will then notify the insurance company and start the claims process. However, that doesn't mean that everything will go smoothly for you. 
For example, the insurance company may deny your benefits or try to pressure you into accepting a lower settlement that you're entitled to. When that happens, having a lawyer on your side can help you understand why the claim was denied and guide you through the appeals process. 
They can gather evidence and necessary documents and help represent your case in the best possible light, giving you a better chance to get the compensation you need. 
How can a Rhode Island Workers Compensation lawyer help? 
Beyond helping you gather important documents and appeal a denied claim, a lawyer can also provide expertise in other scenarios. Situations, when you might want a lawyer in your corner, include: 
Filing for permanent disability:

Getting compensation for permanent disability can be more complex than temporary disability, as they're more expensive for the insurance company. In those cases, an experienced lawyer can be a valuable asset.
Complex cases:

If your case contains complexities, like disputes over pre-existing conditions or the determination of your disability level, a lawyer can help you navigate the legal jungle. 
Negotiations and settlements::

You may need to

negotiate with an insurance company

to get proper compensation. If the insurance company offers you a settlement, it's important that you understand the full implications of accepting. This makes a Rhode Island Workers Compensation lawyer's advice invaluable. 
Employer retaliation:

Sometimes, your employer may lash out at you for filing a worker's comp claim by firing you, cutting back your hours, or dishing out other petty punishments. But a lawyer can help protect your rights as a worker. 

Third-party lawsuits:

Your work injury may be caused by someone other than your employer. For instance, an at-fault drunk driver hitting you while you were

driving a delivery truck.

In those cases, a lawyer can help you

file a personal injury lawsuit

in addition to your worker's compensation claim.
In essence, a RI worker's comp lawyer can provide valuable support and help you understand the legal process while giving you the best chance of success. If you're been injured on the job, calling a worker's compensation lawyer should be one of your first moves. 
A Providence worker's comp lawyer you can trust
Choosing the right lawyer for your claim can be tough. But if you need a Providence worker's comp lawyer you can trust, Petrarca Law is here. 
We can help you build the best possible case for your claim, negotiate with insurance companies on your behalf, and offer detailed insight on all your questions, so you can maintain peace of mind. We'll stand up for your rights as a worker, both inside and outside the courtroom, allowing you time to rest, recover, and get your life back on track. Contact us today for a free consultation.