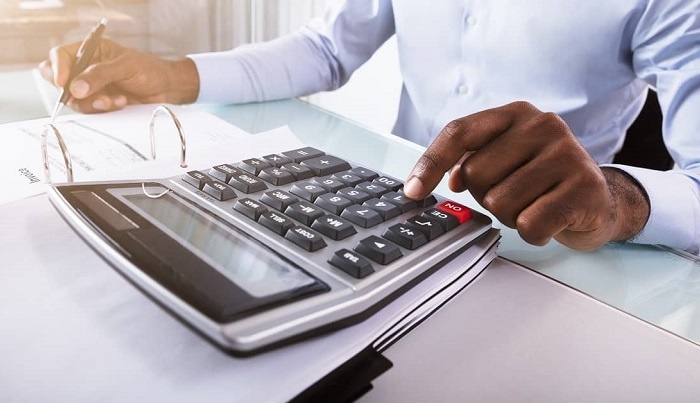 Valuing A Personal Injury Claim – A Providence RI Lawyer Explains
When you get hurt in an accident, your life can change forever. If you're unable to work, then you might be struggling to pay your bills and medical expenses. And the emotional toll can be even steeper. Valuing a personal injury claim can be complicated, but our experienced Providence attorneys are here to explain.
If you suffered due to the negligence of another person, then you may be able to file a personal injury claim against them or their insurance company. But how do you determine how much your claim is worth? Your medical bills and expenses might have a concrete value, but how do you value pain and suffering? That's what we're here to explain. Read on to learn more about valuing a personal injury claim in Rhode Island explained by the best RI personal injury lawyers. 
What Is A Personal Injury Claim? 
A personal injury claim is a type of lawsuit that a person files when they suffer an injury due to the negligence of another person or company. Your injuries can include both physical wounds and psychological damages. 
Many people associate personal injury claims with car accidents. But that's not the only situation where you can file for a personal injury claim. You can file for a personal injury claim whenever you suffered an injury due to someone else's negligence. Many common scenarios include, but aren't limited to: 
But no matter how or what type of injury you suffered, the experience can still be traumatic. The course of your life can be altered forever. So, how do you go about valuing a personal injury claim? 

RI General Laws: General Damages vs Special Damages
There are two types of damages in a personal injury claim–general damages vs special damages. 
Special damages are things that have a material value. They're concrete expenses like bills with set price amounts. Examples of special damages include but aren't limited to:
Medical bills

Missed wages

Property damage

Loss of earning potential
General damages, sometimes called "non-economic" damages, encompass things that make a more "general" impact on your life. Examples of general damages include: 
pain and suffering,

loss of quality of life,

loss of companionship or consortium,

emotional distress, or mental anguish

disfigurement or impairment.
Not every Rhode Island personal injury case results in general damages, and insurance companies often attempt to downplay or dismiss them. But general damages are some of the most costly because they can impact your fundamental rights as a human being – the right to enjoy a happy, pain-free existence. 
Valuing A Personal Injury Claim – Personal Injury Settlement Calculator
With special damages, your claim is easy to calculate. Your or your lawyer can add together your medical bills, missed wages, property damage, and other expenses to come up with an accurate total. However, things get trickier when general damages come into play. 
Say you were injured in a car accident and now struggle with chronic back pain. But how do you put a price on the changes to your quality of life? 
If you have a physical job and your pain prevents you from working, you might lose your livelihood. You might no longer be able to play your favorite sport or keep up with your hobbies. The pain might keep you from exercising or sleeping through the night, or even from playing with your children and spending time with your family. Plus, you might also suffer from PTSD or mental health problems from the accident. 
How much would you pay to live your life without pain getting in the way? For you, the value is probably priceless. But what would a Rhode Island court have to say? 
How To Value Special Damages When Valuing A Personal Injury Claim 
Generally, the court will consider multiple factors when determining an appropriate amount for special damages, such as: 
The type of injury

The severity and totality of the injury

How the injury affects your life

The age of the person involved
Even then, there are a lot of variables involved in calculating an appropriate amount. One of the best ways to calculate your general damages is to contact a Providence lawyer with expertise in personal injury cases. 
What's The Rhode Island Statute Of Limitations For Personal Injury Claims?
In Rhode Island, the statute of limitations for personal injury and wrongful death claims is 3 years. For property damages, the statute is 10 years. 
However, it isn't always apparent that an injury is life-changing right after it happens. Sometimes, it takes months or years for you to understand the full impact that injury will have on your life. This is where Rhode Island's discovery of harm rule comes into play
What Is The Discovery Of Harm Rule?
Normally, the "clock" for Rhode Island statute of limitations for personal injury begins ticking on the date of the incident, like a car crash. But under the discovery of harm rule, the "clock" resets to the day when you become aware of your injury. 
Essentially, instead of having 3 years after the date of the accident to file a lawsuit, you have 3 years from the date that you learn about your injury. However, there are still several hurdles to jump through under the discovery of harm rule. The more time that passes from the date of the incident, the tougher it can be to file a claim. This is why it's important to contact the best personal injury lawyer in RI as soon as possible. 
Who's The Best Personal Injury Lawyer In Providence RI?
If you need help filing or valuing a personal injury claim in Rhode Island, Petrarca Law is here for you. 
We'll help determine how much your claim is worth by calculating your special damages, and taking your pain and suffering into account. We'll fight aggressively for the funds you deserve, both inside and outside the courtroom. You won't have to worry about navigating the legal system by yourself. We'll take care of everything for you, so you can focus on healing. 
Contact the best Providence lawyer today for a free consultation.